Fathers Day-This Day is for You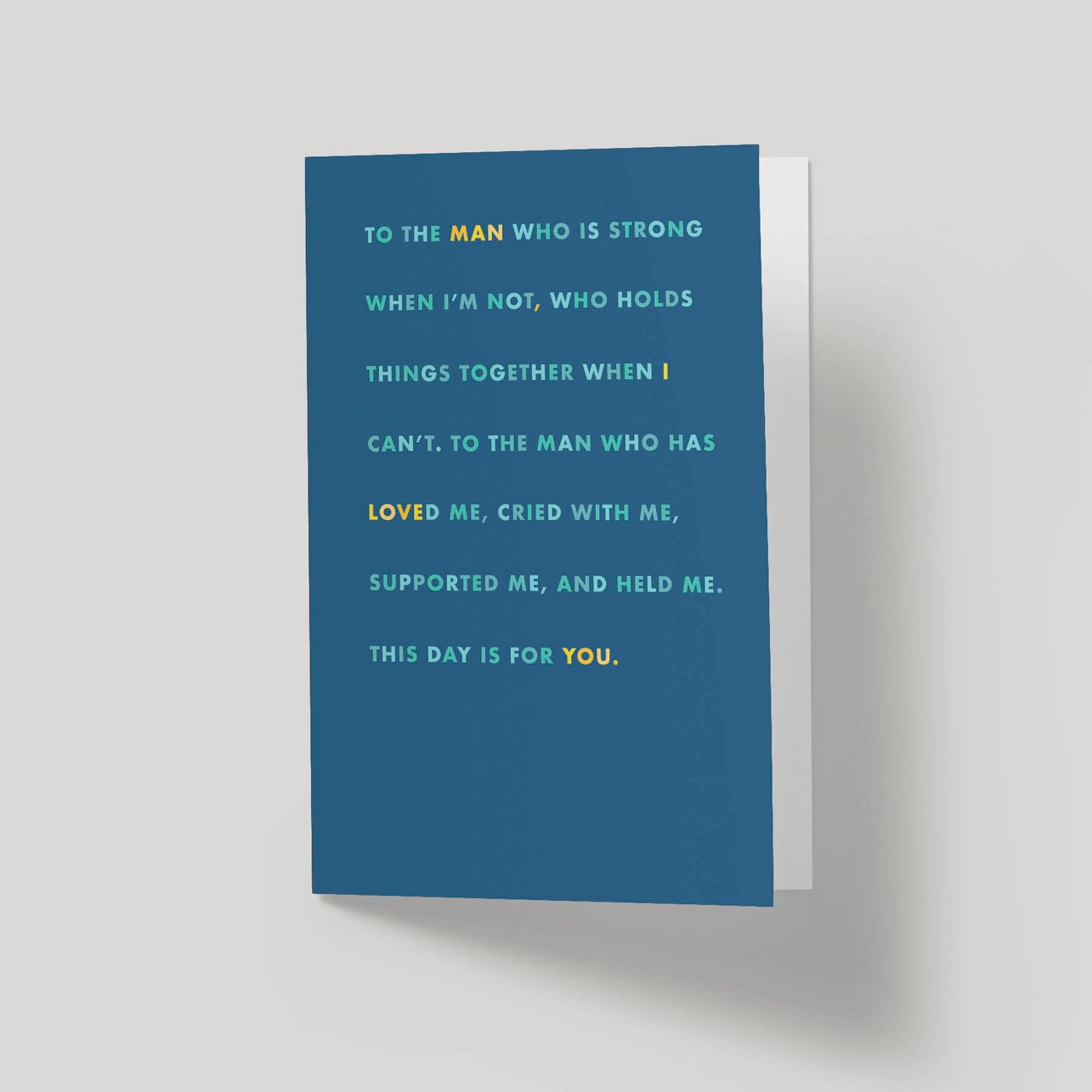 Fathers Day-This Day is for You
Fathers are the unsung heroes of pregnancy and infant loss. I'm glad the conversation is starting to change to include dads in the grieving process and for their need to be cared for the same as loss moms.
This card says everything I feel towards my sweet husband who has been the rock for our family. He provided for us financially while I took some time away from full time work and then would come home to lovingly care for me in any way he could.
I hope this card will speak to the father of your child(ren) as well. This day is absolutely for them and they should be celebrated.
Front: To the man who is strong when I'm not, who holds things together when I can't. To the man who has loved me, cried with me, supported me, and held me. This day is for you.
Inside: I love you, Happy Father's Day
Size: 4.25x5.5
Accompanied by kraft paper euro flap envelope and a plastic protective sleeve.