I Won't Try to Make it Better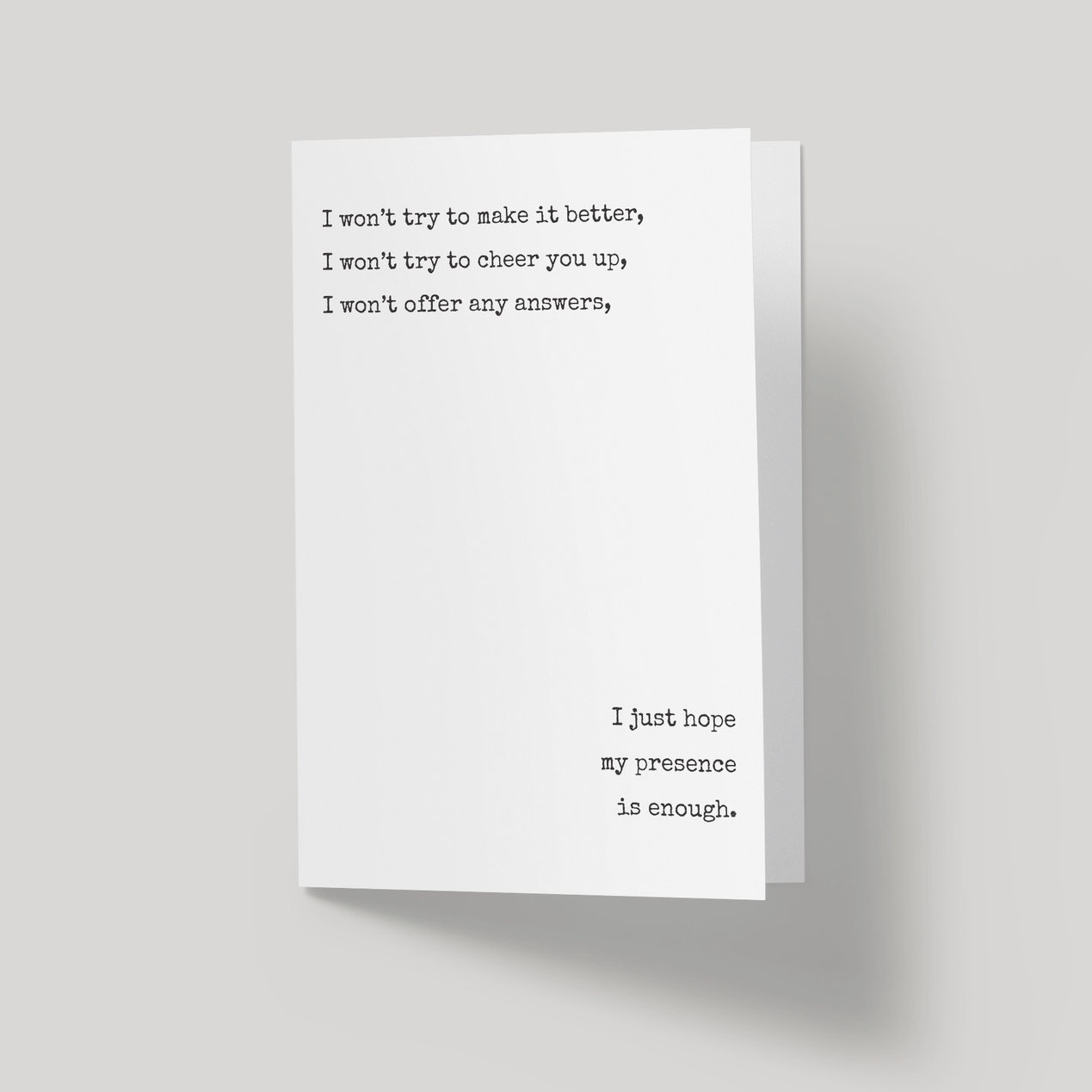 I Won't Try to Make it Better
So often during grief friends, family, and even acquaintances try to offer encouragements or what they think the answer or meaning is to your horrible situation. In reality, as hard as it is, no one can make it better or offer the "perfect phrase". So, what can you do? Just let your friend or loved one know you are there for them, whatever they need. Often just the acknowledgement that you know you aren't able to make it better is a blessing to the grieving.
Front: I won't try to make it better, I won't try to cheer you up, I won't offer any answers, I just hope my presence is enough.
Inside: Blank
Size: 4.25x5.5
Accompanied by kraft paper euro flap envelope and a plastic protective sleeve.